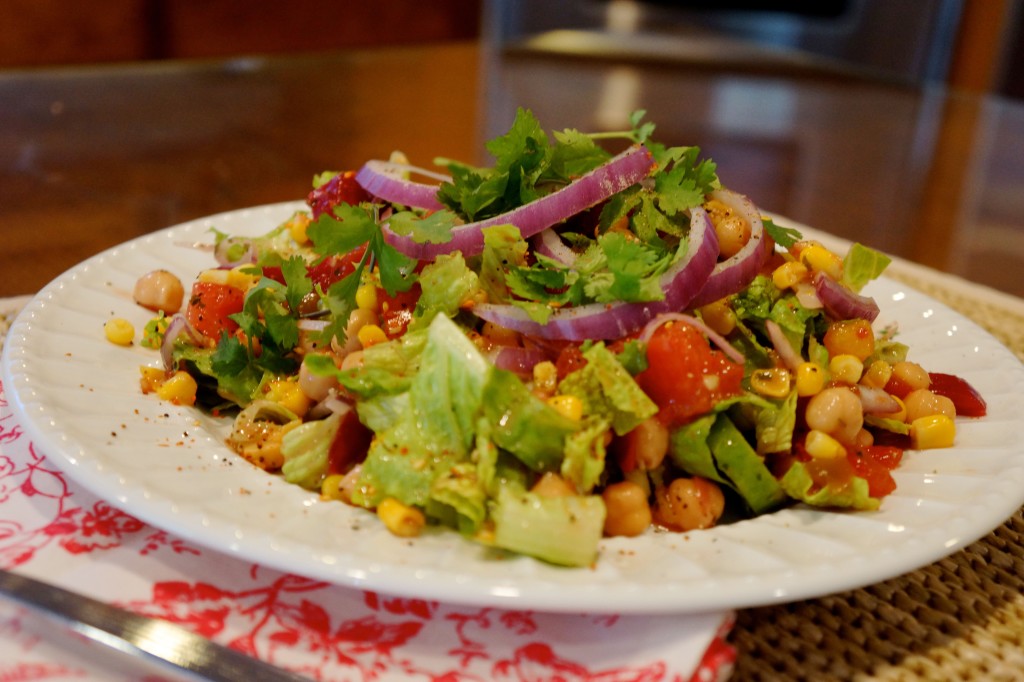 Super Awesome Lunch Salad 357 Recipe:
2 cups shredded romane lettuce
1 chopped tomato
1/2 cup organic corn
2/3 cup garbanzo beans
1/4 cup red onion ( sliced then then quartered
1/4 cup sliced no-salt added beets
1 slice small cucumber
2 tablespoons mango salsa (25 calories)
1 tablespoon lite all natural italian dressing
This huge salad with so many kinds of yummy veggies is a whopping 357 calories! Virtually the same as a fast food hamburger!
It took me 15 minutes to prep the whole thing!
You Choose!