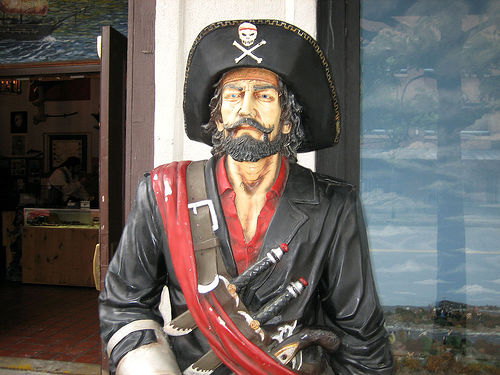 How much fun is a  talk like a pirate's  day?  Well, it depends on how far you want to go.  We normally head down to the Oxnard or Ventura piers and have an early dinner and there will be a couple of pirate ships parked with the characters Arring and Harring for the laughing spectators.
Here is a link for a great site on  Talk Like A Pirate's Day.
And here is the link to their funny advice column. – Ask Cap'n  Slappy
Later Mates!