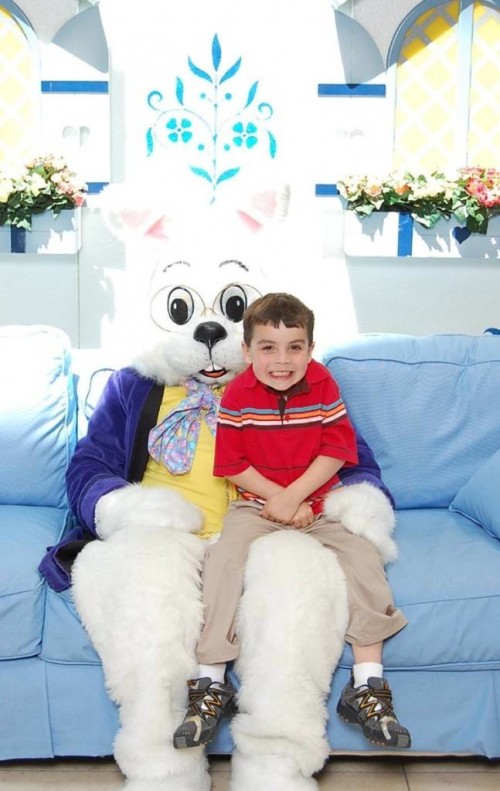 B is for Bunny
B – Bunny at the mall, kind of creepy, kind of tall.
U – Under no circumstance would I leave my kid alone with creepy, mall, bunny-man.
N – Never trust a bunny wearing a purple jacket and a paisley tie.
N – Never trust a bunny who wears any kind of jacket.
Y – You do realize mall bunnies do not hop, cannot and will not deliver Easter Baskets and are just there to charge you 25 bucks for a cheap photo in a paper frame.
B is for Bunny