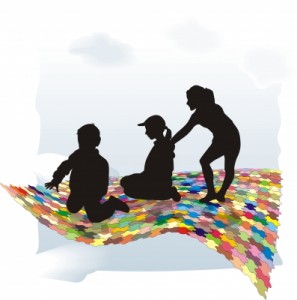 I must say I am tooting my own horn. I have not taken a nibble of bird meat, pig meat or cow meat in almost a month.  My husband and I have been basically meat free for 24 days excluding fish. Pescetarianism is not so bad. When I am hungry now, I no longer feel anxious or hangry (humger = angry). I am totally mellow and make my lunch or dinner without feeling as if the world will come to an end. Guess what, going meat free has no withdrawal symptoms like going coffee free. I really feel much better and my crazy hormones this month have mellowed out along with my hunger pangs.
Now, every person is different but this is how it is affecting me.
On the exercise side of the bed. I am failing miserably. One day my schedule is totally doable and I could workout 45 minutes no problem. Then life exploded!  Choir starts, school started, PFA meetings, Open House, First Communion, Birthday parties and you name it, all of it taking up precious space on my calendar. I am not complaining here folks. I am just stating facts.
Lord help me gain better control of all of this and get me some movement time on my calendar and help me to stick to it like a bandaid on a hairy arm.