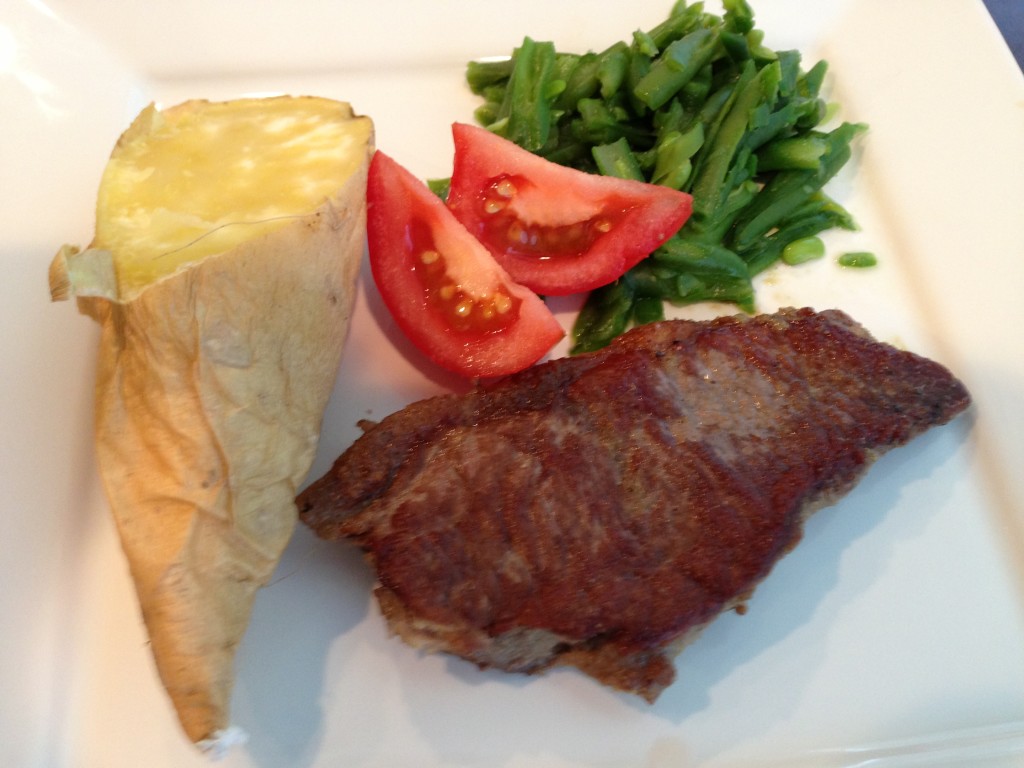 Day one as a Whole 30 newbie was I believe, pretty successful.  It could be that following a loose version of the Paleo Diet for 9 days before my week Anniversary Stay-cation helped to ease some of the sugar and processed garbage carb withdrawals. However, I did feel a mighty pinch and panic around 3:00 pm in the afternoon.  I believe I ate too light of a breakfast, so had an early lunch and ended up being so freaky hungry at 3;:30 pm that I ended up eating all the protein steak I had prepared for my lunch for day two.
Breakfast was two scrambled eggs and a half tomato.  On day two I will add one more egg and more vegetables.
Lunch was grilled grass fed steak, a portion of sweet potato and french style green beans with no flavoring at all. I love green beans plain and dressed up.My favorite meal of the day was dinner. Baked chicken breast, mashed-cauliflower, romaine lettuce and tomato salad with lemon juice and a spritz of good olive oil.  The chicken was bright and satisfying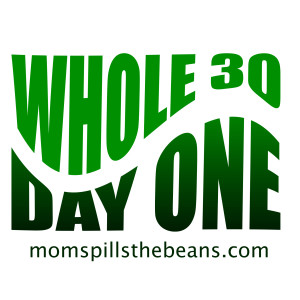 using a generous portion of Mural by Penzey Spice and finished with ground pepper and a fresh squeeze of lemon. The cauliflower was blended until smooth and flavored with a touch of Grassfed Organic Ghee
, sea salt and fresh ground white pepper.
For movement I walked like a rock star on the treadmill for 20 whole minutes and did my Curves workout in the evening. I am trying to keep my exercise in a logical mode. I am a very busy person and taking on Crossfit or something similar is just very time consuming.  As the days go by I am going to try to find ways to lift and strength train more at home.
Overall, I am pretty sparky happy about my first day on the Whole 30 journey.  I am looking forward to day two and all the interesting meals I can have without the grains and dairy getting in the way of their textures, tastes and colors.