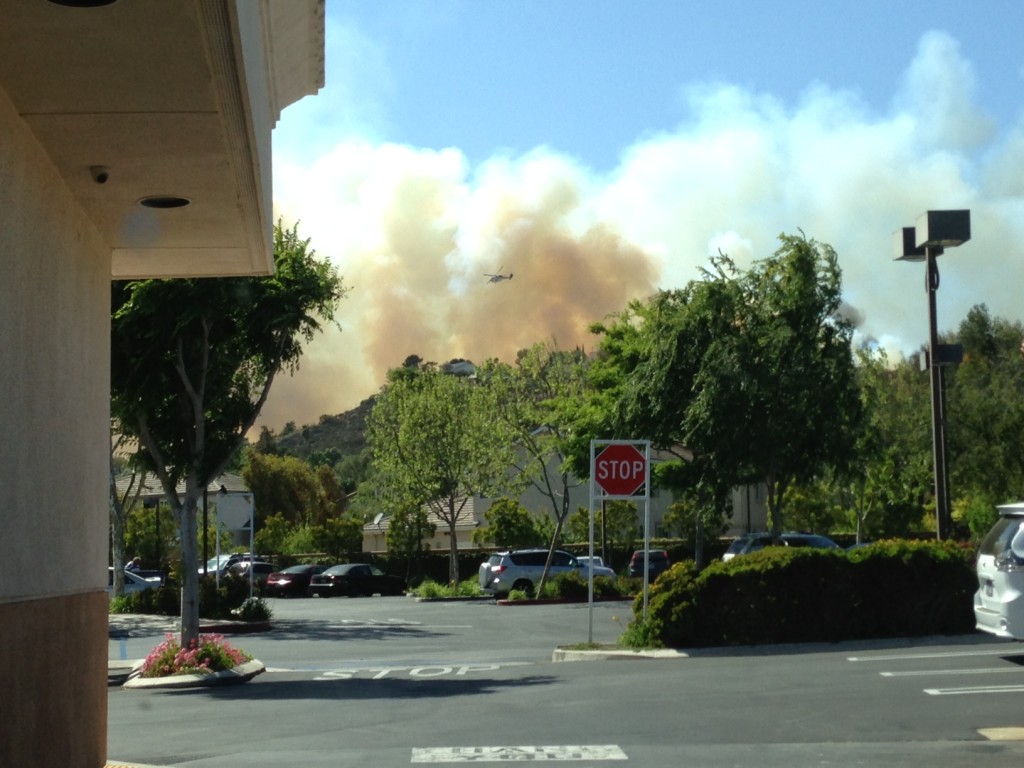 Yesterday was a tough day. The crazy, raging wildfires in the areas very near our neighborhood consumed most every one of my thoughts.  I am tearing up right now as I write.  Just thinking about having to grab my shoes and my dog and leaving my house immediately when the fireman knocks on the door is really hard to wrap my head around.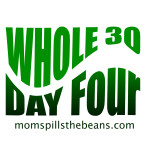 My Whole 30 Day Four was tough, but for the most part I stuck to the plan. I did have one glass of wine to calm my nerves. And if the Gods of the Whole 30 frown, then so be it. This photo was taken when I discovered there would not be time to cook tonight and my son and I had lettuce bun burgers at Carl's Jr.  This was our view from the Drive- thru.
I am still worried about my friends who may be close even now to the line of the fire.  We are safe.  There is an enormous billowing cloud of smoke hovering over my backyard.  That monster is a constant reminder to me that life can change in a blink of an eye.